This site uses cookies. By continuing to use this site, you are agreeing to our use of cookies.

Learn More.

Thank you to our large donator. I was able to cover the rest of this months bill.
Would be great if we had more donations but I guess its a sign that the game fanbase is not as big as it use to be.
I would love to be able to add a way for our Chinese members to donate but theres no easy way to do it.
If anyone has ideas please share and I'll look into it.
------------------------------------------------------------------------------------------------------------

Dismiss Notice

If you are going to register on XLNation, please make sure you do not use a proxy server.

If you use a proxy server your registration will most likely get blocked due to spammers and hackers using proxy servers to hide their real IP address.

If your using your home or work IP address and have not received your registration email, check your spam folder.

PLEASE DO NOT ASK TO HAVE YOUR ACCOUNT DELETED IF YOU HAVE POSTED IN THE FORUM! If so we do not delete accounts due to the mess it can make on the forum.

Dismiss Notice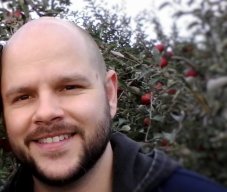 Gender:

Male

Birthday:

Oct 8, 1982

(Age: 41)

Location:

Occupation:

Graduate student in International Relations
Kurtis Edwards
Mayor, Male, 41, from Ann Arbor, MI
To my German friends here at XLnation. I do hope you all are safe. It was very unfortunate and appalling what happened in Berlin. Dec 20, 2016
There are no messages on Kurtis Edwards's profile yet.

Loading...

Loading...

About

Gender:

Male

Birthday:

Oct 8, 1982 (Age: 41)

Location:

Occupation:

Graduate student in International Relations

Born in Hawaii, raised in the Navy, moved a ton. Studied Geography at the University of Nebraska-Omaha and I am now a graduate student (2015) at Norwich University. I'll have a terminal degree in International Relations (Diplomacy to be specific) at the end of all this darn studying.

I love many types of cities and am very much an urban enthusiast. While playing XL, my American heritage most definitely comes out. Recently, I have been very much into building smaller, richly detailed urban areas in CitiesXL. Keeps the computer happy and reduces the shear amount of work that goes into sprawling cities. Plus, I think it is a bit harder to make small cities in CitiesXL. : P

I do love XLnation as a community. It's the only place that I 'communicate' in avidly. So many modders and fantastic city builders are holding onto to this very clandestinely excellent game. This is a great community!

Ciao.

Interact

Loading...

Loading...

Loading...