This site uses cookies. By continuing to use this site, you are agreeing to our use of cookies.

Learn More.

If you are going to register on XLNation, please make sure you do not use a proxy server.

If you use a proxy server your registration will most likely get blocked due to spammers and hackers using proxy servers to hide their real IP address.

If your using your home or work IP address and have not received your registration email, check your spam folder.

PLEASE DO NOT ASK TO HAVE YOUR ACCOUNT DELETED IF YOU HAVE POSTED IN THE FORUM! If so we do not delete accounts due to the mess it can make on the forum.

Dismiss Notice

Its becoming harder each month to keep this site floating on the web. As Adsense money is now four months apart, I'm covering the rest of the monthly bills.
There's been a handful of donations which help a little but more regular donations are needed if this site is to stay alive.
I know it's tough for everyone but if you can spare a little it would be awesome.
P.S. Once again a big huge thanks to the last donations!

Dismiss Notice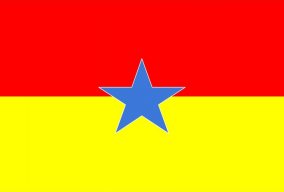 Gender:

Male

Birthday:

May 9, 1996

(Age: 27)

Location:

Occupation:

Part-time Construction
Steven H. Endermann
Executive, Male, 27, from Rural Ottawa, Il, USA
Steven H. Endermann was last seen:

May 27, 2016
There are no messages on Steven H. Endermann's profile yet.

Loading...

About

Gender:

Male

Birthday:

May 9, 1996 (Age: 27)

Location:

Occupation:

Part-time Construction

Hello, everybody. My name is not really Steven H. Endermann. I used that name to protect my identity, and my email on this website is actually my friend's, because I did not want to use my own, but other than that, everything that you read about me is real. I am from rural Ottawa, IL, USA, I was born on May 9, 1996, I do attend IVCC, and I do own a red Dodge Ram 1500. Last, and for sure most of all, I am very proud to be an

American

, and anybody who has a problem with that can shove off. No, America is not as perfect as it was back in the 50's, but just remember which country has never lost a war, and never will.

Loading...

Loading...